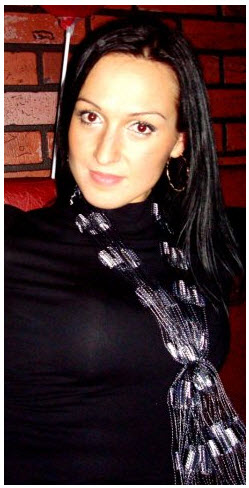 Une nouvelle petite vague de demoiselles dévouées et voulant vous rendre heureux déferle actuellement dans nos courriels…
de foutu spam !
voici l'exemple de Oksana
si vous le recevez, ne répondez pas à ces malfaiteurs…
ils tenteront de vous amadouer et de vous extorquer des sous.
supprimez le courriel… les expéditeurs de ce message ne ressemblent en rien à la photo attachée…
***
Date: Wed, 2 Dec 2009 14:52:32 +0500
From: Coy Woody <0.majestic40@samlab>
Reply-To: Coy Woody <0.majestic40@samlab>
Subject: I am glad to write to you
Good day!
Do not be surprised at my letter! This is not a coincidence!
With pleasure I would like to submit, my name is Oksana. I am 32 years old.
I live in Russia in the city of Rostov. I have no bad habits. Do not smoke or drink.
I love to play sports and have many other hobbies, which I'll tell you later.
Now I am alone. My life had a bad experience. For a long time I could not recover from the failure but I realized that life goes on.
And fulfilling life is possible only with the love man!
Man should not live for himself but for a loved one. Living for someone and give him joy – is the true meaning of life.
And for this I decided to go to dating agency – now you read my letter.
I hope you received my letter from the manager of the agency of acquaintances. That he was supposed to join us in the first contact!
First time I have acquaintance through the Internet, and I think that this experience will give me the love of my life! Because to live for the sake of the beloved – this is my meaning of life!
I would be glad to acquaintance with you – if your thoughts about the meaning of life similar to mine.
I can give myself all – relationships and family. My future husband will get all my love, caring, I'd say all of me – if you will answer me in return.
I am open and cheerful person!
I believe in destiny. I am sure that I deserve happiness. I am open to love!
I very much hope that soon I will find your answer on my e-mail.
Believe that the earth is only 2 hearts that must find each other.
Photos will give you an idea of how I look.
Pleas reply only to my personal e-mail: oksanaok@lavabit.com
With impatience I shall wait for your letter.
Waiting for you my destiny.
Oksana